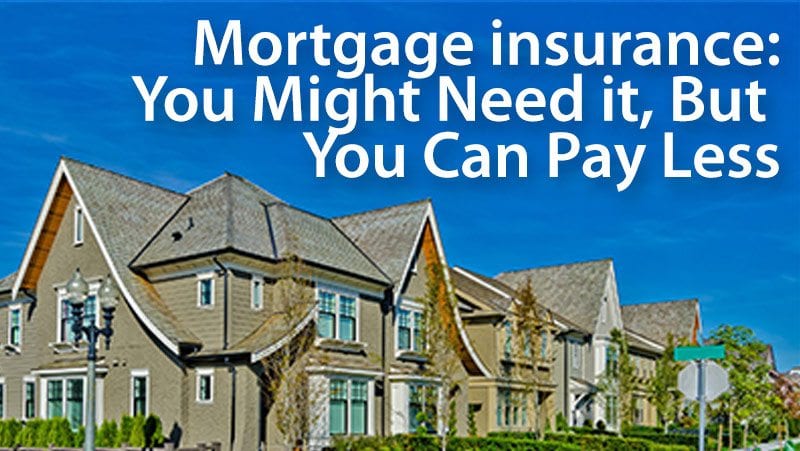 Mortgage insurance pays the lender if you, the borrower, default on your home loan and cause the lender to lose money.
You can avoid paying for mortgage insurance by financing 80 percent or less of the home purchase price.
Mortgage insurance: necessary evil?
For many homebuyers, the phrase "mortgage insurance" is as dreaded as "tax audit." But, this coverage could make the difference between getting a home or not.
In some cases, it can help you keep your home, too. Here's a brief primer to help you understand why you might need this protection on your mortgage.
Show Me Today's Rates (Mar 14th, 2018)
What is mortgage insurance?
Mortgage insurance lowers the lender's risk of making mortgage loans to homebuyers who don't make large down payments. If you default on your loan, the lender can foreclose and sell your property. However, the foreclosure sale proceeds might not be enough to cover the amount you owe plus legal costs.
If the foreclosure sale proceeds don't cover the lender's losses, mortgage insurance makes up the difference. With this coverage in place, lenders feel more comfortable making loans to buyers with little or no money for a down payment.
Who must get mortgage insurance?
Loans with smaller down payments are riskier for lenders. So almost all home loan programs require mortgage insurance for borrowers with less than 20 percent down.
Avoiding mortgage insurance is costing you $13,000 a year
Some lenders just charge a higher interest rate and buy their own coverage or self-insure. But most simply send your information to a mortgage insurer and purchase the policy, which you pay for.
How much does mortgage insurance cost?
The cost of private mortgage insurance (PMI) for non-government loans depends on your down payment and your credit rating.
The image below shows premiums for fixed-rate loans from one national mortgage insurer. Note that for a 95 percent loan, the cost for a borrower with a 760 FICO is a full percent less than that of a borrower with a 620 score.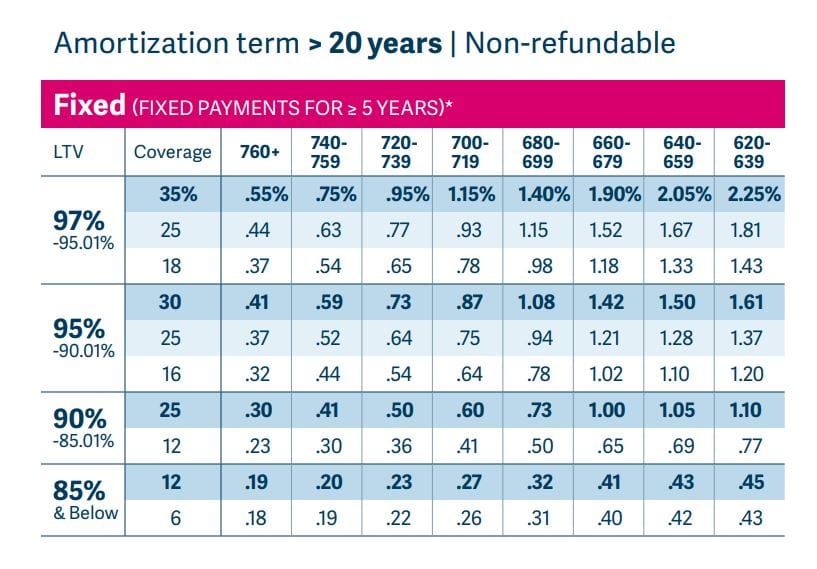 You can see from the image above that the most obvious way to save is to improve your credit score before applying for a mortgage. Even a few points could potentially help you — improving from 639 to 640, for example, gets you .09 percent off your rate.
And if you can squeeze out a larger down payment now, you could save a lot over the years. A borrower with a 640 FICO could save about half a percent a year by putting 10 percent down instead of 5 percent.
Finally, the lender has some control over the cost of PMI. Lenders choose the provider and the amount of coverage required. There are three lines of coverage for every loan amount and FICO score. A lender requiring only 25 percent coverage on a 97 percent loan (the middle line) will get you a lower MI…