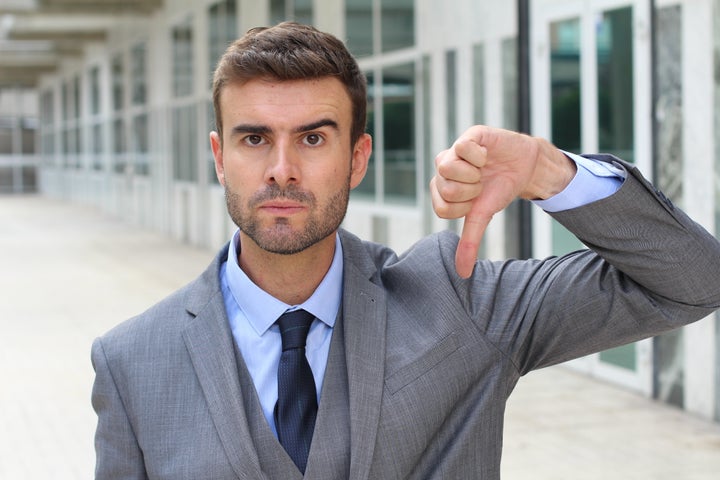 If you're about to buy or sell a house, you're about to get a lot of advice. Not all of it is good.
That's important to keep in mind because depending how things go, you may be living in your new house for a long, long time. You want to get this transaction right, and a lot of the well-meaning advice you're about to get from friends, family members and even people in the real estate industry is probably wrong.
What's so tricky about bad advice in buying or selling a home is that often it sounds like good advice. That's because sometimes, what you're hearing is smart ― but it may not be smart for your situation.
So, the next time anyone says the following, just remember that the person offering the advice may be correct ― but also may have no idea what he or she is talking about.
"Your house is fine. Let the buyers make the changes they want."
That may sound reasonable. You've probably heard how making major upgrades, like spending $50,000 renovating your kitchen, often doesn't add much value to your home's selling price. In fact, Remodeling magazine came out with a report this year that showed that expensive, major remodelings often declined in value from previous years (though smaller remodeling projects, like new windows, usually do pay off).
But some real estate agents say not upgrading your home is terrible advice. Maybe you shouldn't spend a fortune on redoing the kitchen, but there's something to be said for getting those new windows.
"If your house is competing with four other homes in the neighborhood that have modern updates, but yours is 15 years out of date, then you are going to lose, even at a lower price," said Shawn Breyer, who owns Breyer Home Buyers, based in Suwanee, Georgia. "Moving is a huge undertaking and buyers don't want to tackle a renovation project after moving unless they get the property for a significant discount."
Gail Romansky, a real estate agent with Pearson Smith Realty in Ashburn, Virginia, had similar advice.
"It drives me crazy when I receive a call from a homeowner who was told by an agent that they do not have to update their home before putting it on the market," Romansky said. "I tell the seller that it doesn't matter if the buyer is either 18, or 80 years old, no one wants to move into a home that needs work."
Look at it this way, Romansky added: "Real estate is about perception, and buyers need to be able to perceive themselves in their future home. And today's buyers have a very difficult time doing this if the home needs updating."
"If it ain't broke, don't fix it."
This is similar to the advice about not making upgrades, yet different.
"Some homeowners think that they can ignore small problems, like a water spot on the ceiling, or some peeling paint, but in reality, the cost of deferred maintenance can really hit a homeowner hard the longer they let a problem go," said Leslie Turner, a broker in charge at Hudson Phillips Properties in Charleston, South Carolina.
Nobody wants to buy a house with a water spot on the ceiling or peeling paint, right? But if you're eager to sell and loathe to fix up the place, you can see where you might follow the "don't fix it" advice. Repair those minor problems, Turner said. And if you're smart, you've been doing this all along.
"It's cheaper to do maintenance painting rather than do a full scrape and prep and paint job on a house once the paint has deteriorated and the wood siding has rotted," Turner said. "Pay for the annual HVAC checkups and maintenance. … If the property looks well maintained and buyers perceive that it has been well maintained, perhaps with records to back that up, then the property will usually sell for…