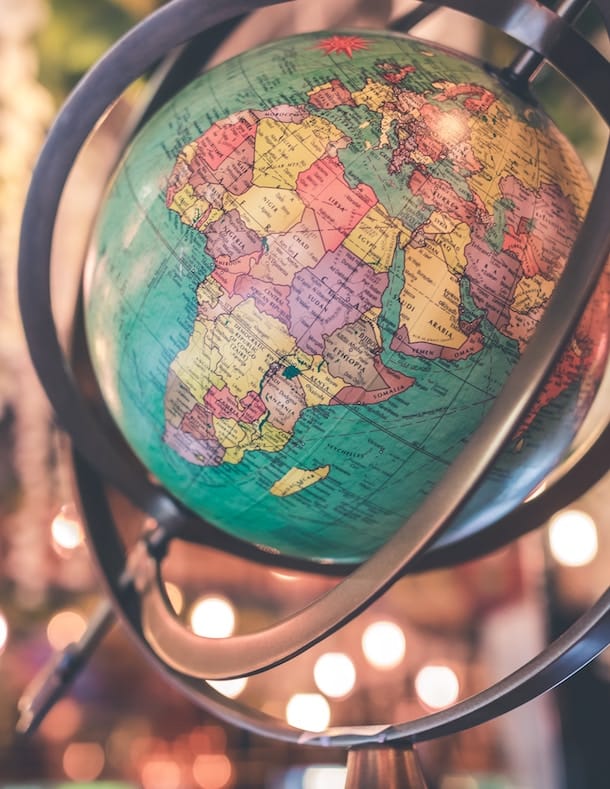 The world gets smaller every day.
It's a world where more than one in three buyers make offers sight-unseen and where virtual tours are quickly escalating from photos to videos to immersive virtual reality walk-throughs.
Investors buy rental properties for passive income (among other advantages). The purpose of passive income? To de-couple your income from your job and all the freedom that entails.
That freedom doesn't end with all the extra time you'll have. It also means you're no longer tied to one place physically for your income.
You can literally live anywhere in the world and enjoy your rental income … if you set up your rental management thoughtfully.
Case in point: I live in Abu Dhabi, while my rentals are in Baltimore!
The obvious solution is to hire a local property manager. It's a viable option, if an expensive one.
But what if you don't want to lose 10-15% of your rental income (including tenant placement fees) to a property manager?
Here's exactly how to manage your own rentals from anywhere in the world.
From Vacancy
It's easy enough to post photos and rental listings online: Craigslist, Postlets, HotPads, and the like.
The harder part? Physically showing the property to prospects.
First, put together an FAQ document about the property. Cover every question you can think of: parking details, average utility costs, pet policies, whether anything is included with the rent, et cetera.
As applications roll into your inbox, send boilerplate response emails that include a link to this FAQ document (Google Docs is ideal for this).
Include the details of when the open house will be held.
This, of course, requires someone to physically be present at the property. It could be a friend or family member, or you could hire a property manager as a one-time leasing agent and pay them a month's rent as a placement fee.
Pro Tip: Even if you don't know anyone beyond your contractors in this city, they can almost certainly help you find someone cheap to hold the open house. Perhaps they have a 20-year-old nephew looking for a little extra cash?
Tenant Screening
This is easier than ever before to do from anywhere.
Start by collecting electronic rental applications that can be e-signed and emailed back to you. (Need one? Here's a free rental application that you can email back and forth.)
Next, run credit, criminal, and eviction reports. There are plenty of websites online that offer this, and many let you charge the fee directly to the applicant.
This is perfect because then you don't have to hassle with collecting application fees.
Next, call your shortlisted applicants' employers. Verify the income they stated on their rental application as well as their chances for continued employment. If possible, get a sense from their direct supervisor about how responsible and reliable they are.
Finally, call their current and prior landlords to learn as much as possible about their housing history.
Pro Tip: If you live overseas, use Skype's Unlimited US calling service – I use it, and it's affordable at around $5/month.
Leasing & Move-In
Collect the first month's rent, last month's rent (if allowed), and security deposit electronically. PayPal, Venmo, or online rent collection services are all viable options.
Use a (state-specific!) lease agreement package with e-signatures, or import the document to DocuSign.
The only piece of this puzzle that you need boots on the ground for is the move-in condition inspection. Make sure this document is included with your lease package, and have your local agent take timestamped photos!
Pro Tip: Negotiate the move-in condition inspection to be included with the fee for whoever's hosting your open house.
The Easy Part: Collecting Rents
You have dozens of options for collecting rent electronically.
Basic options include PayPal and Venmo. While it galls me to promote a competitor of…