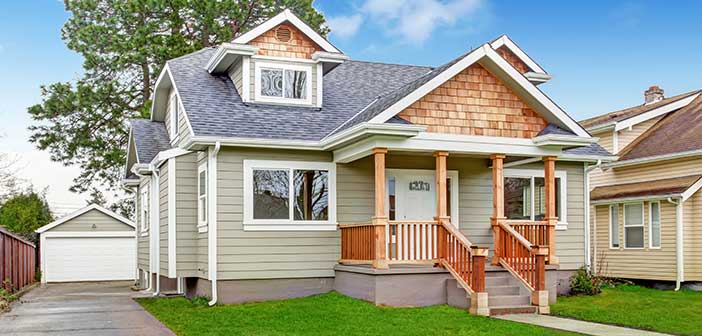 Presenting a strong, solid property is the best way to a fast, lucrative sale. But before you plant a sign in the yard, you've got some work to do. From assessing the state of the property and cleaning it up and getting it ready to list to speaking to your tenants so they aren't blindsided by the sale and gathering up all the pertinent information about the property and any tenants, the work you do before the sale directly impacts how much money you make at closing.
Ready? Let's get started!
8 Steps to Take Before Listing Your Investment Property for Sale
1. Assess the true state of your property.
A visual inspection isn't going to be enough. A full inspection—performed by a licensed home inspector—will give you a more accurate look at the state of the property. Your buyer is going to have an inspection and will ask you to repair or give a repair credit for anything major. (In a slower market, they'll ask for most minor things, too.) Don't give them ammunition for price reduction or closing concession requests. Know what's going on in your property ahead of time so you can make the repairs you'll be asked to make anyway.
If your home inspection report turns up little or nothing, you can present it to potential buyers as a "pre-inspected home," further providing proof that the property is a solid investment.
2. Make necessary repairs.
Once you have an inspection report, you can see what the buyers will see when they receive their inspection report. Addressing the big issues before the buyers even see the home can help bring in a higher selling price because the property presents itself as solid, so buyers aren't asking for larger-than-necessary repair concessions—or worse, canceling the contract because they have no confidence in the property!
You can also choose not to make repairs and instead note the issue and report that these items will be sold as-is. This brings a lower upfront offer price, but you have less unknowns surrounding the inspection.
3. Clean, clean, clean.
The outside of the property needs to look great. So does the inside of the property, but if you've got tenants, you'll need to coordinate with—and probably incentivize—them to clean it and keep it clean. A clean property sells faster (and for more money) than one that is less-than-tidy. Now, this may seem like a no-brainer bit of advice, but I am continually astonished by the utterly disgusting manner in which people live. You will be leaps and bounds ahead of the pack if you just have a clean home.
If you're selling a property you…