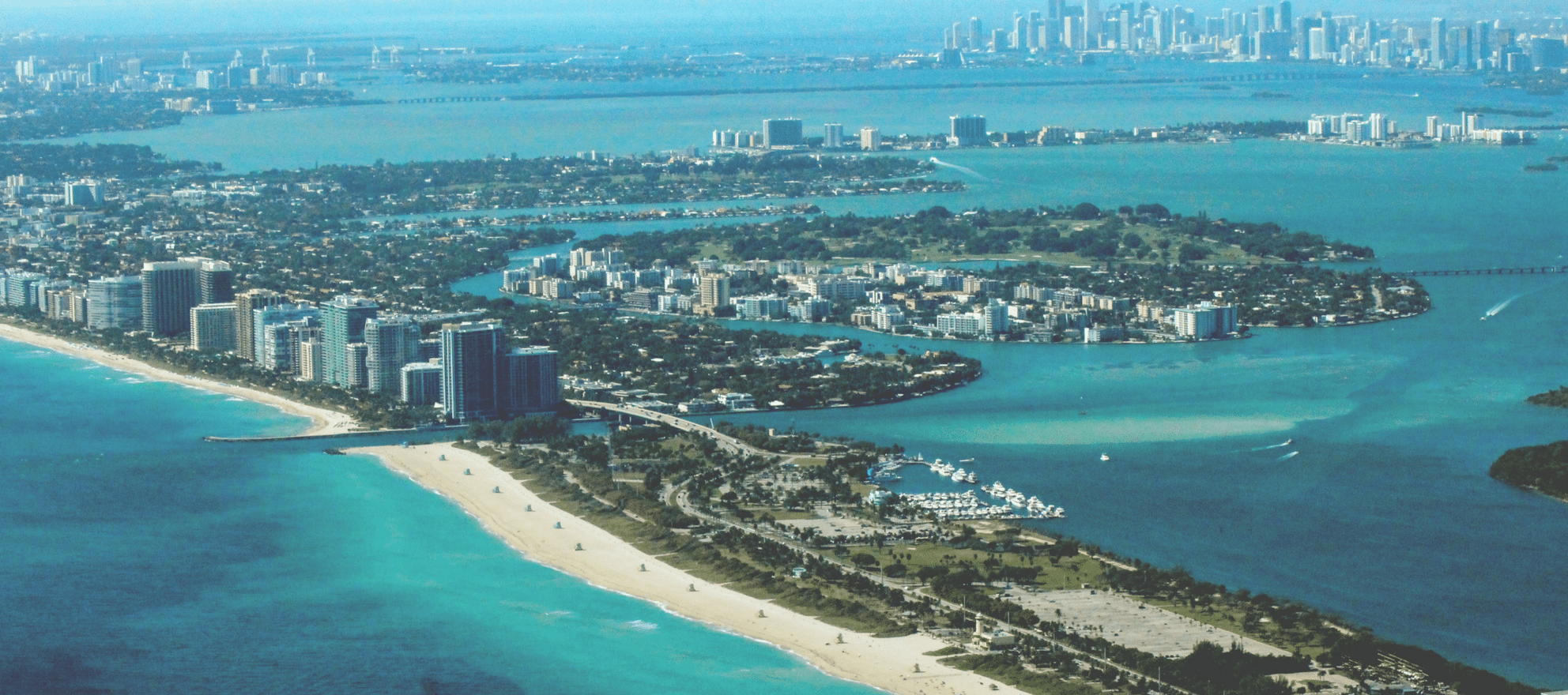 Robust existing-home sales growth, steadily rising median sales prices, healthy economic growth, and a maturing Millennial population — this is the recipe for success according to realtor.com's 2019 housing market forecast released on Wednesday.
"On the demand side, these include, a growing economy measured in growing employment and income, growing population due to either in-migration or natural growth, and a high proportion of young couples at the stage of life of starting and growing families," explained realtor.com senior economist Dr. Joe Kirchner.
"On the supply side these include affordable housing, available land, labor and capital for building new homes and an older population looking to downsize, move to senior facilities, move in with their children or have passed away leaving a home for their children to sell."
Based on these factors, Kirchner predicts that Lakeland, Fla.; Grand Rapids, Mich.; El Paso, Texas; Chattanooga, Tenn.; Phoenix, Ariz.; Bridgeport, Conn.; Las Vegas, Nev.; Boise City, Idaho; Miami, Fla.; and Boston, Mass. will have a spectacular year in terms of sales and home price growth.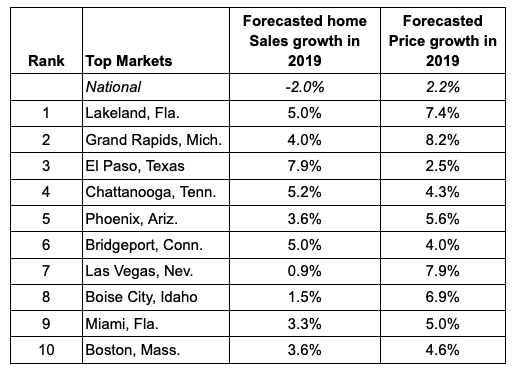 Collectively, the top 10 metros are expected to outpace national home sales and price growth by six percent (-2.0 percent versus +4.0 percent) and 3.4 percent (2.2 percent versus 5.6 percent), respectively.

Beyond sales and home prices, these cities are also forecasted to outperform the rest of the nation in terms of employment (2.1 percent versus 1.3 percent) and income growth (3.55 percent versus 3.83 percent) as well.
…