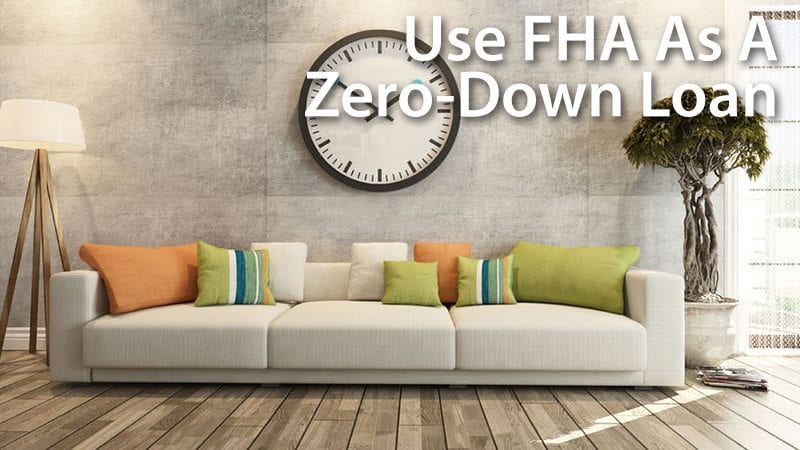 One of the big barriers to buying a house for many is the downpayment. Here's some good news: you may not need one.
There are many ways to avoid making a downpayment. Home buyers are enjoying the popular USDA home loan and VA mortgage program, neither of which require any money down.
But a feature of the Federal Housing Administration (FHA) mortgage can turn this low-downpayment loan into a zero-down program as well.
Homebuyers can get the required downpayment amount from a number of sources — besides their own bank account.
How do FHA mortgages work?
The "traditional" approach to buying a home is to save 20 percent of the house price and use that amount as the downpayment. With an FHA mortgage — actually a mortgage insured by the FHA and issued by a private lender — you can pay as little as 3.5%.
The normal FHA mortgage program is called the 203(b) mortgage, which can be used for a new or existing one- to four-family home. There is also a 203(k) mortgage meant for homes that need significant repair. Under the 203(k), the home buyer can finance up to $35,000 for necessary repairs.
Home buyers with a credit score of just 580 are eligible for the minimum downpayment of 3.5%. Scores from 500 to 579 require 10% down, although few if any lenders approve FHA loans for applicants with sub-580 scores.
The FHA loan was created in 1934 and mandated to promote homeownership among individuals to whom lenders would not otherwise issue a mortgage approval.
Lenient credit score requirements are one way FHA is helping home buyers. Another is an optional zero-down add-on feature that further reduces buying barriers.